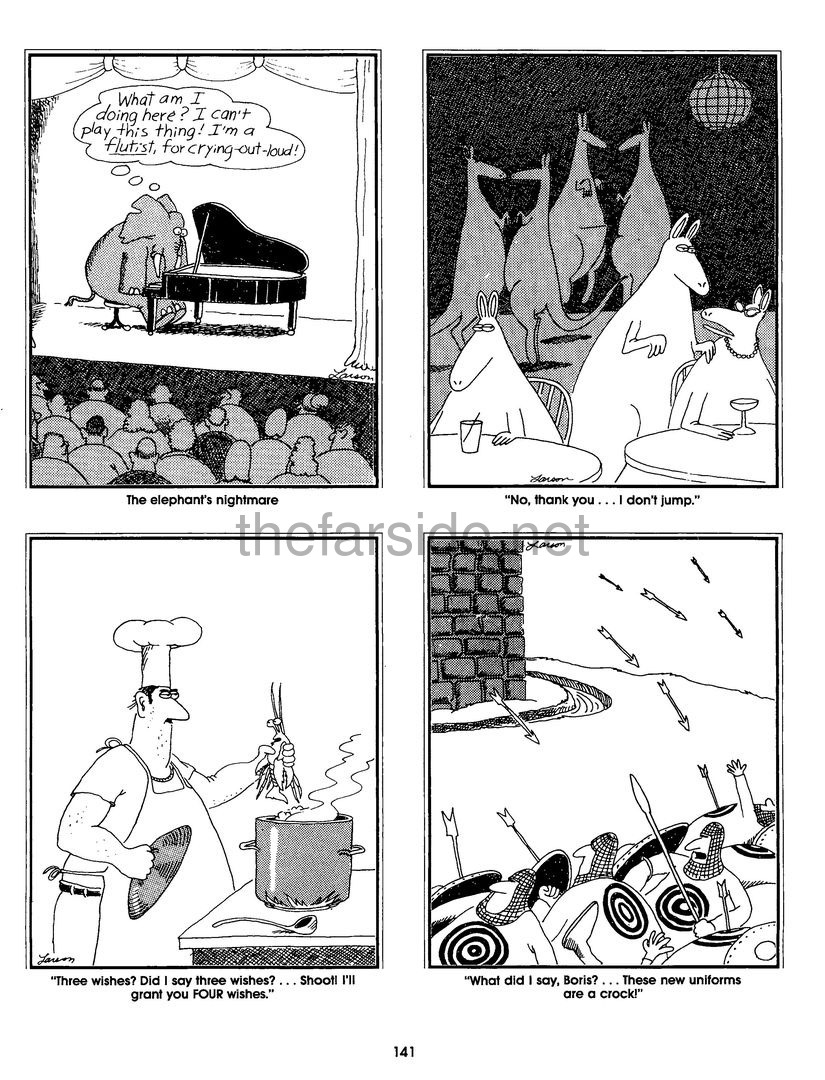 The Far Side Gallery 1 by Gary Larson - Page 141
"What am I doing here? I can't play this thing! I'm a flutist, for crying-out-loud!" - The elephant's nighmare
"No, thank you... I don't jump."
"Three wishes? Did I say three wishes?... Shoot! I'll grant you FOUR wishes."
"What did I say, Boris?... These new uniforms are a crock!"