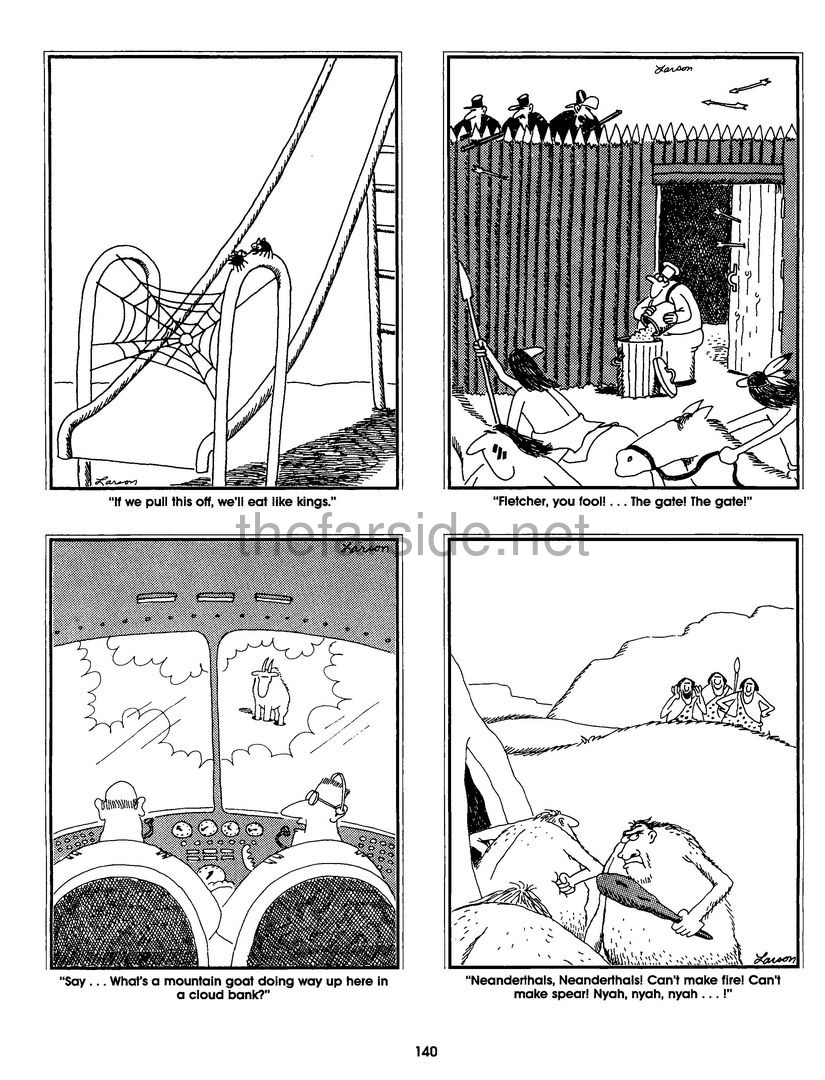 The Far Side Gallery 1 by Gary Larson - Page 140
"If we pull this off, we'll eat like kings."
"Fetcher, you fool!... The gate! The gate!"
"Say... What's a mountain goat doing way up here in a cloud bank?"
"Neanderthals, Neanderthals! Can't make fire! Can't make spear! Nyah, nyah, nyah...!"