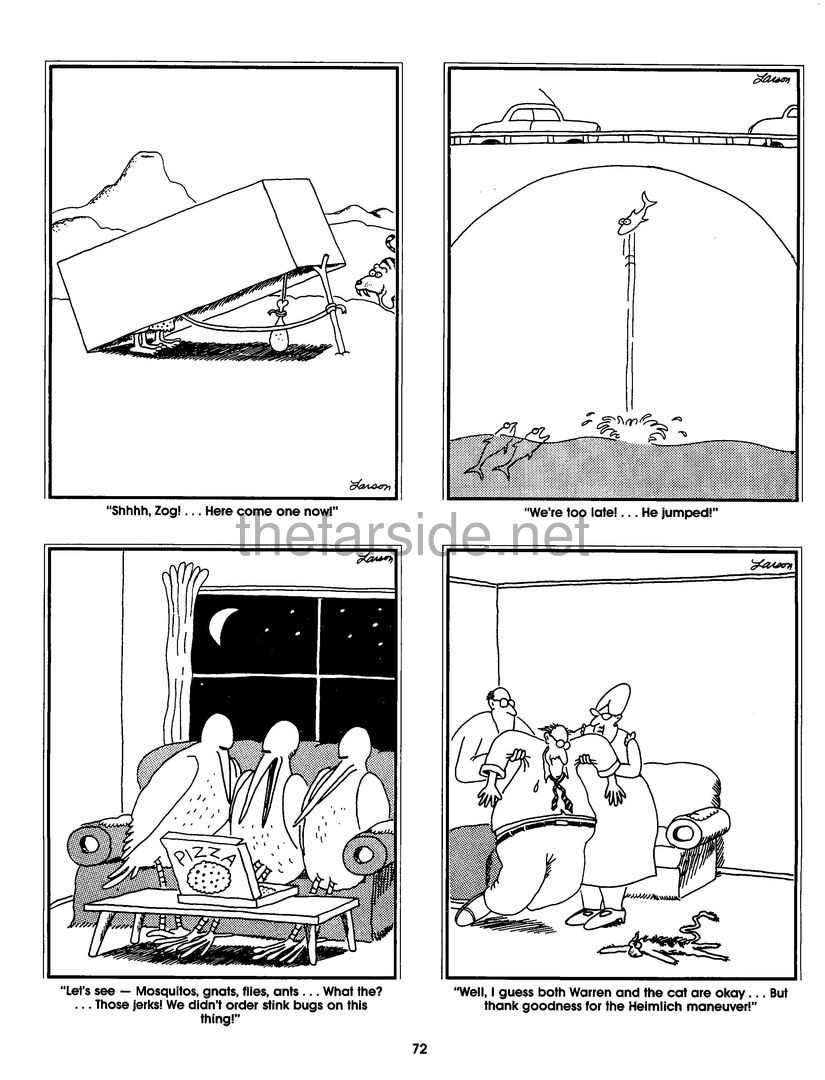 The Far Side Gallery 1 by Gary Larson - Page 72
"Shhhh, Zog!... Here come one now!"
"We're too late!... He jumped!"
"Let's see - Mosquitos, gnats, flies, ants... What the?... Those jerks! We didn't order stink bugs on this thing!"
"Well, I guess both Warren and the cat are okay... But thank goodness for the Heimlich maneuver!"