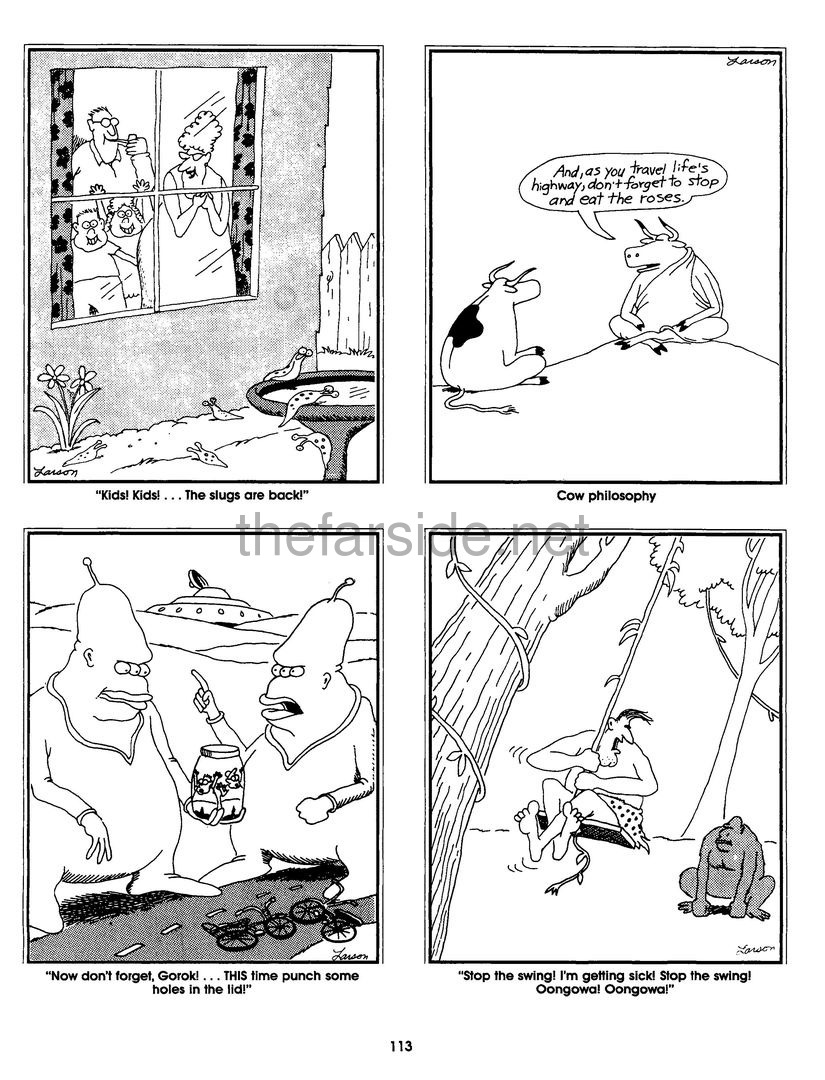 The Far Side Gallery 1 by Gary Larson - Page 113
"Kids! Kids!... The slugs are back!
"And, as you travel life's highway, don't forget to stop and eat the roses." - Cow philosophy
"Now don't forget, Gorok!... THIS time punch some holes in the lid!"
"Stop the swing! I'm getting sick! Stop the swing! Oongowa! Oongowa!"