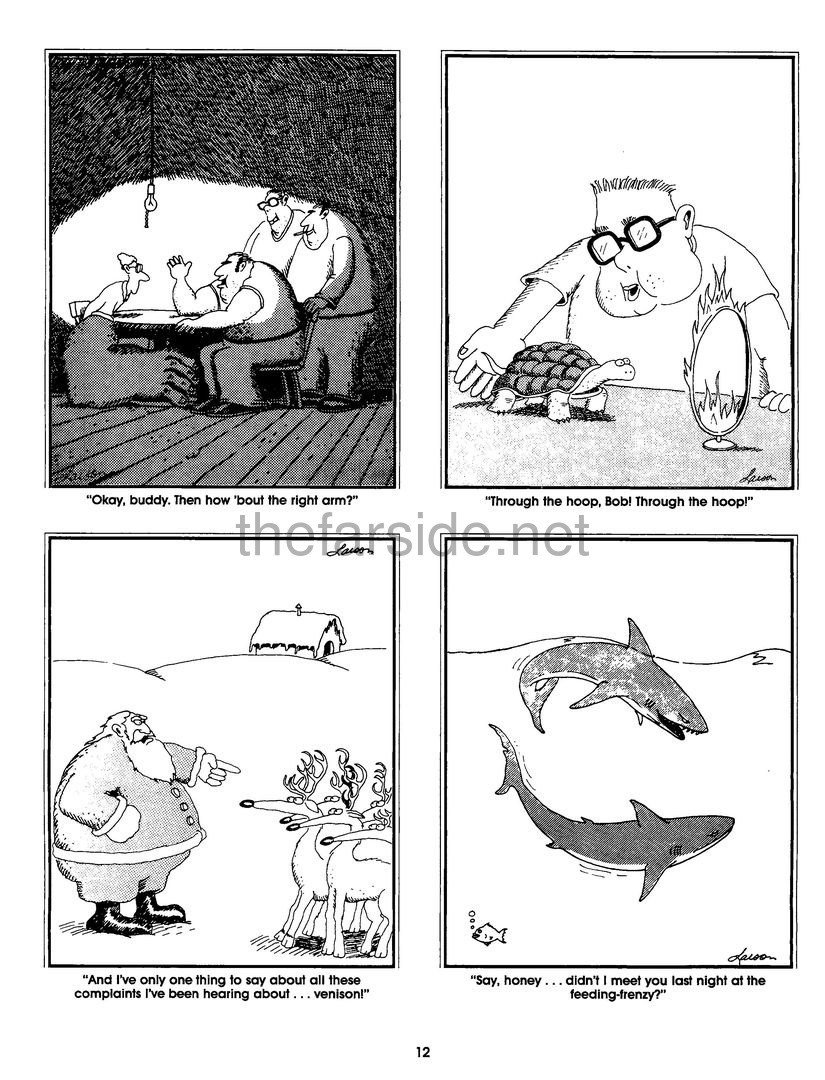 The Far Side Gallery 1 by Gary Larson - Page 12
"Okay, buddy. Then how 'bout the right arm?"
"Through the hoop, Bob! Through the hoop!"
"And I've only one thing to say about all these complaints I've been hearing about... venison!"
"Say, honey... didn't I meet you last night at the feeding-frenzy?"