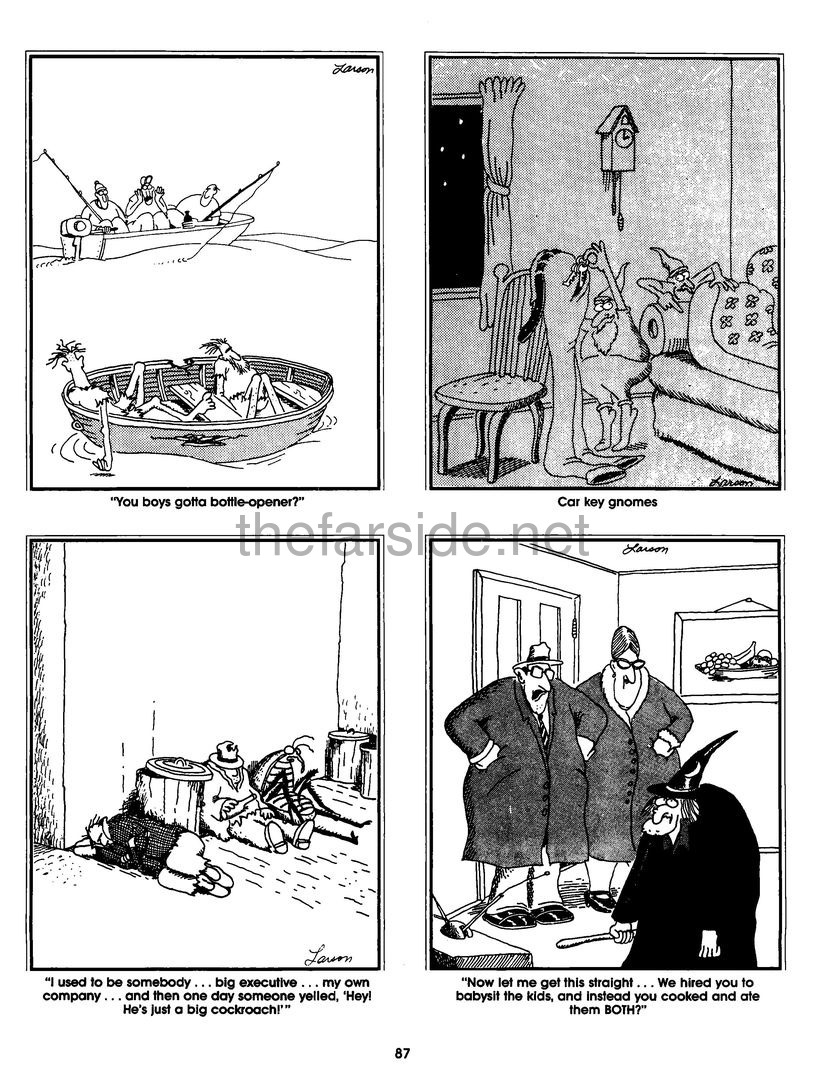 The Far Side Gallery 1 by Gary Larson - Page 87
"You boys gotta bottle-opener?"
Car key gnomes
"I used to be somebody... big executive... my own company... and then one day someone yelled, 'Hey! He's just a big cockroach!'"
"Now let me get this straight... We hired you to babysit the kids, and instead you cooked and ate them BOTH?"