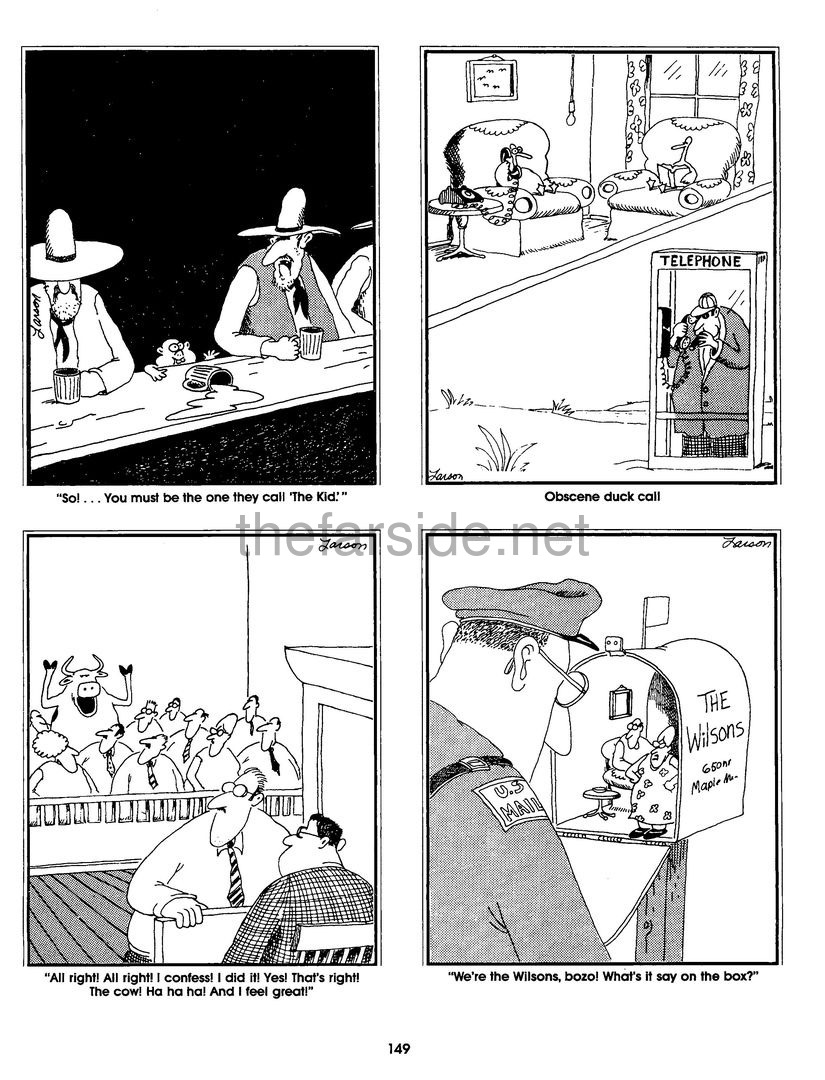 The Far Side Gallery 1 by Gary Larson - Page 149
"So!... You must be the one they call 'The Kid.'"
Obscene duck call
"All right! All right! I confess! I did it! Yes! That's right! The cow! Ha ha ha! And I feel great!"
"We're the Wilsons, bozo! What's it say on the box?"