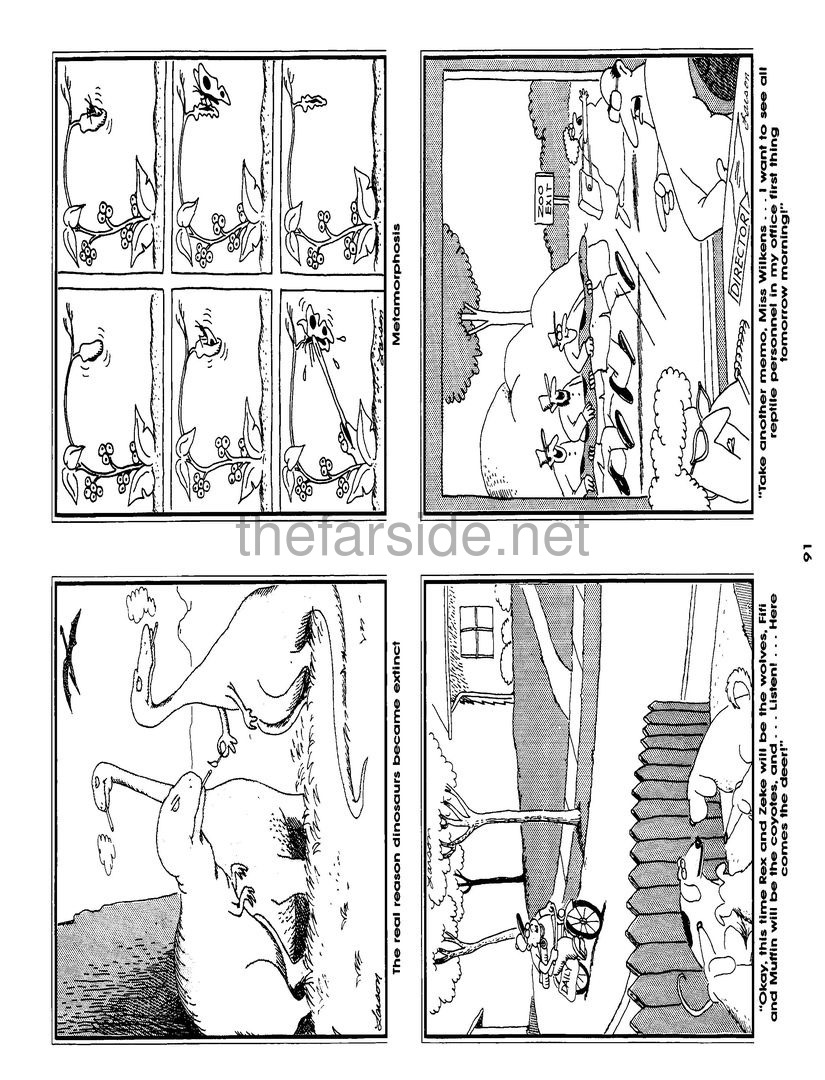 The Far Side Gallery 1 by Gary Larson - Page 91
The real reason dinosaurs became extinct
Metamorphosis
"Okay, this time Rex and Zeke will be the wolves, Fifi and Muffin will be the coyotes, and... Listen!... Here comes the deer!"
"Take another memo, Miss Wilkens... I want to see all reptile personnel in my office first thing tomorrow morning!"