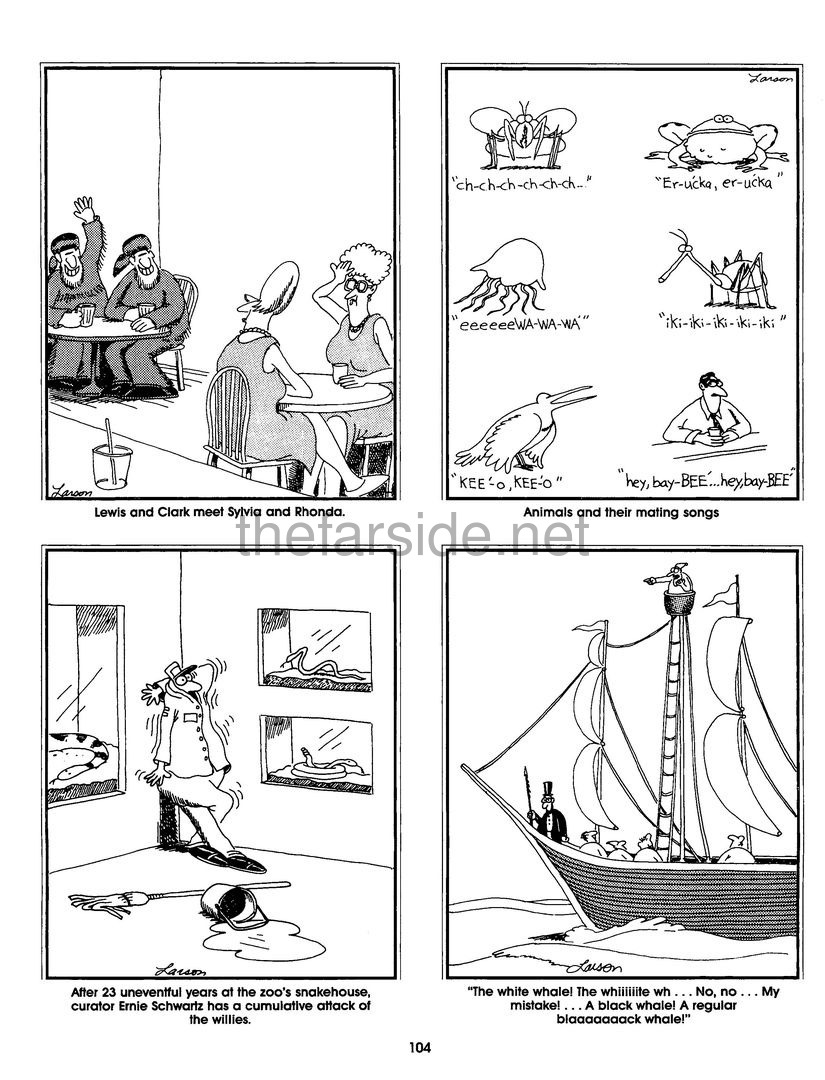 The Far Side Gallery 1 by Gary Larson - Page 104
Lewis and Clark meet Sylvia and Rhonda.
Animals and their mating songs
After 23 uneventful years at the zoo's snakehouse, curator Ernie Schwartz has a cumulative attack of the willies.
"The white whale! The whiiiiiiite wh... No, no... My mistake! ... A black whale! A regular blaaaaaaack whale!"