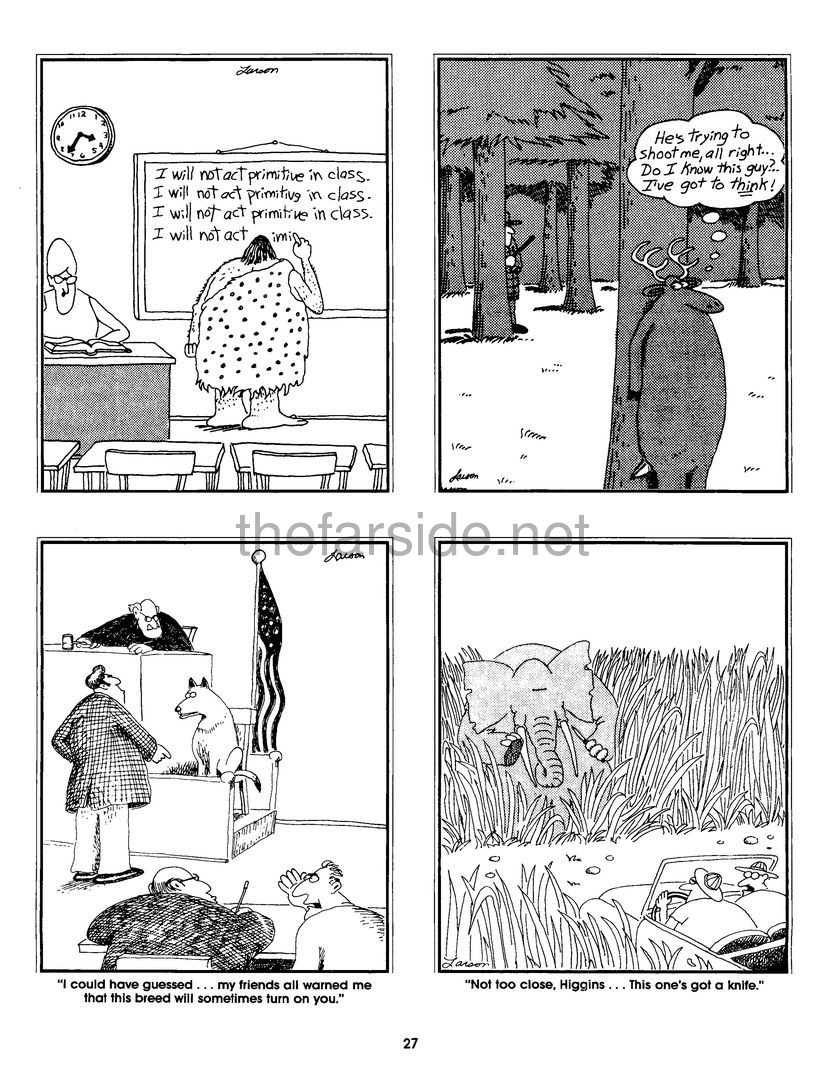 The Far Side Gallery 1 by Gary Larson - Page 27
I will not act primitive in class.
"He's trying to shoot me, all right... Do I know this guy?... I've got to think!"
"I could have guessed... my friends all warned me that this breed will sometimes turn on you."
"Not too close, Higgins... This one's got a knife."