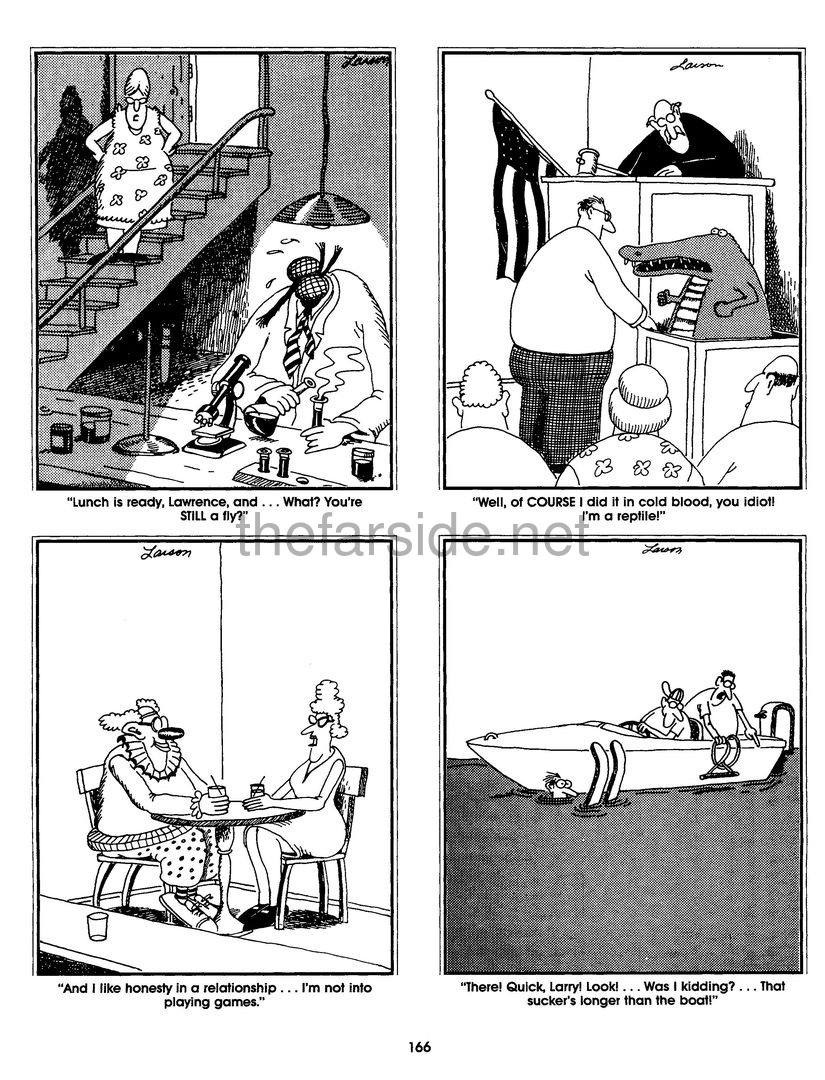 The Far Side Gallery 1 by Gary Larson - Page 166
"Lunch is ready, Lawrence, and... What? You're STILL a fly?"
"Well, of COURSE I did it in cold blood, you idiot! I'm a reptile!"
"And I like honestly in a relationship... I'm not into playing games."
"There! Quick, Larry! Look!... Was I kidding?... That sucker's longer than the boat!"