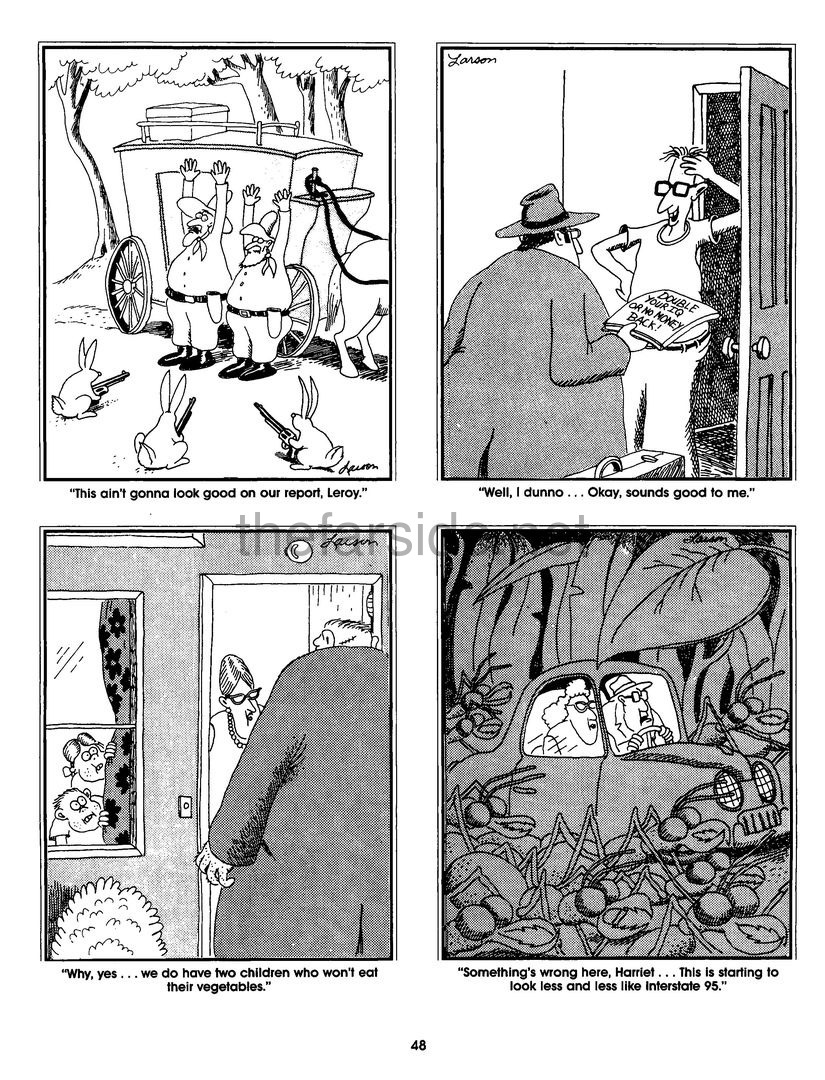 The Far Side Gallery 1 by Gary Larson - Page 48
"This ain't gonna look good on our report, Leroy."
"Well, I dunno... Okay, sounds good to me."
"Why, yes... we do have two children who won't eat their vegetables."
"Something's wrong here, Harriet... This is starting to look less and less like Interstate 95."