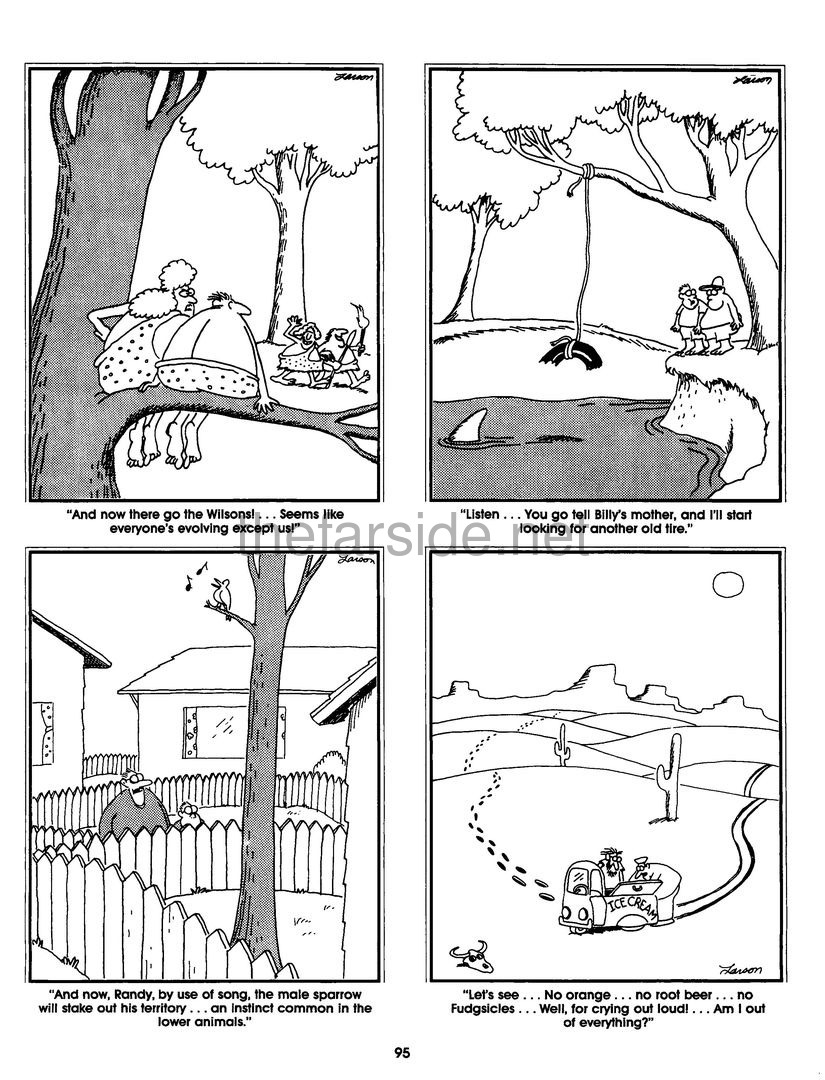 The Far Side Gallery 1 by Gary Larson - Page 95
"And now there go the Wilsons!... Seems like everyone's evolving except us!"
"Listen... You go tell Billy's mother, and I'll start looking for another old tire."
"And noew, Randy, by use of song, the male sparrow will stake out his territory... an instinct common in the lower animals."
"Let's see... No orange... no root beer... no Fudgsicles... Well, for crying out loud!... Am I out of everything?"