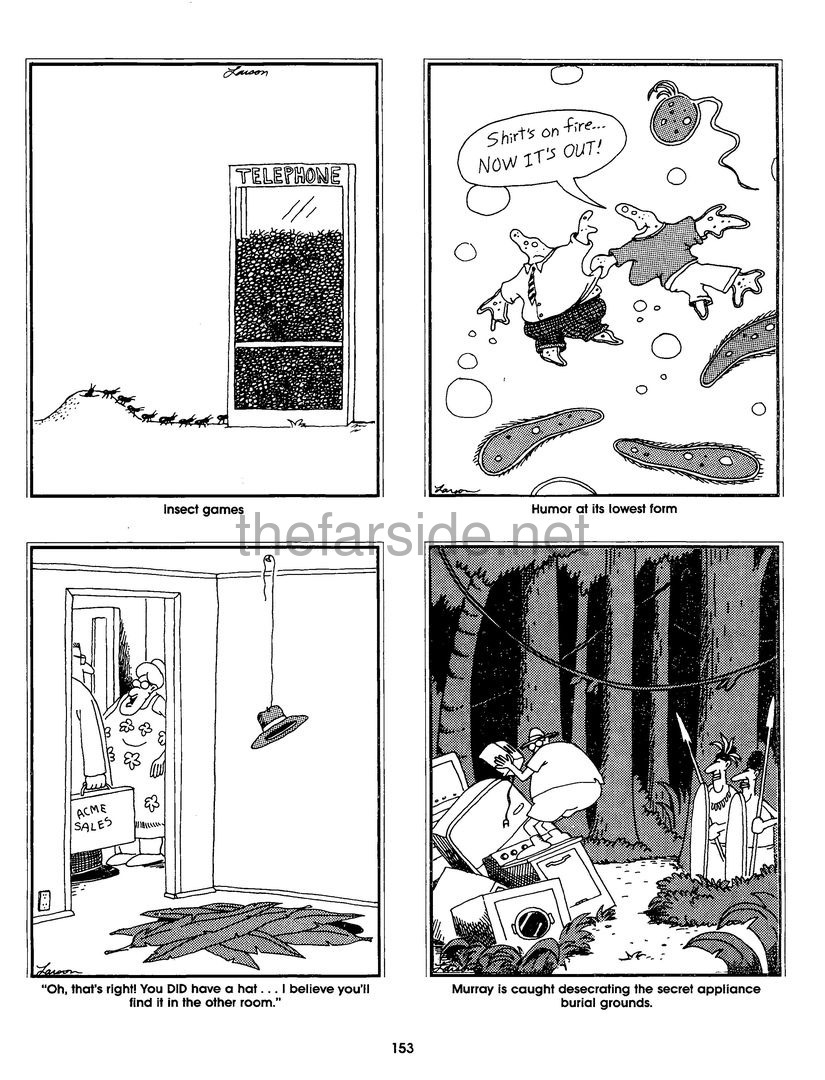 The Far Side Gallery 1 by Gary Larson - Page 153
Insect game
"Shirt's on fire... NOW IT'S OUT!" - Humor at its lowest form
"Oh, that's right! You DID have a hat... I believe you'll find it in the other room."
Murray is caught desecrating the secret appliance burial grounds.